Pamela Mtanga's Star Continues To Rise After Double Nomination At Prestigious Awards Show. Media personality Pamela Mtanga recognised among the top talents in the country – "I feel that I am about to take off".
The talented presenter, host and MC received nominations for Music TV Show Presenter of the Year and Social Media Influencer of the Year at the prestigious Basadi In Music Awards following a stellar year in the media space. 
Roughly a year on from bagging her first prime-time TV slot as the new presenter of Channel O's Massive Music, Pamela Mtanga has been rewarded for her excellent work in the multimedia space with nominations for "Music TV Show Presenter of the Year" and "Social Media Influencer of the Year" at the prestigious 2nd annual Basadi In Music Awards. 
"Ecstatic is the word I would use to describe how I feel," said the talented presenter, host and MC shortly after receiving news of the nominations. "To think at some point I was afraid to take on TV presenting though I was borderline obsessed with the stage, that really speaks to your dreams scaring you and you having the curiosity to go for them!"
Coming from a background of hosting corporate gigs, Massive Music required Pamela to step out of her comfort zone and enter into a more casual setting. Never one to shy away from a challenge, she executed the new role to perfection. 
"I always tell people I have split personalities. My director on Massive Music told me to tap into the Pam you see on social media – the one that's witty, always dancing and communicating in the most casual manner as opposed to the Pam you will find at a business summit or event stage. It was the perfect platform for me to showcase that side of me and to date, Massive Music is the highlight of my entire career because it was show, production team and environment written in the stars."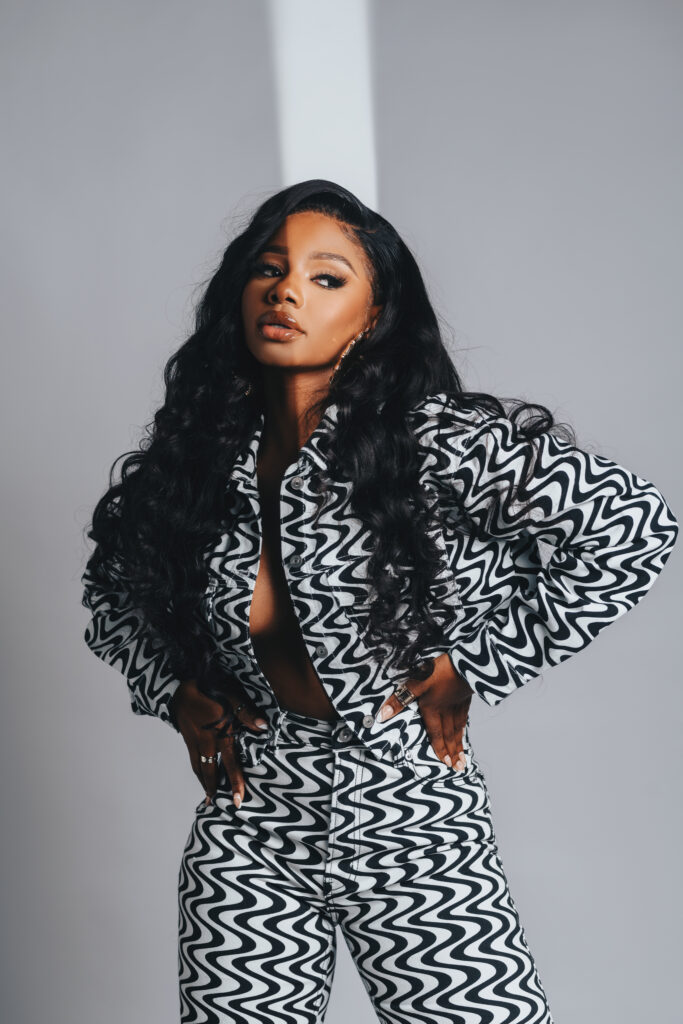 Now, having shown incredible consistency and an uncanny talent for engaging a range of audiences, Pamela is one of the most recognised and highly in-demand personalities in South Africa for a range of presenting, hosting and MC'ing gigs. 
"I feel that I am about to take off! The first couple of years of my career were about finding my feet, finding out what my voice is in the context of entertainment and what my brand stands for, and now, it is time to firmly walk in that direction. My story is one of being a young black woman doing it and now the journey speaks to not only occupying spaces but also creating them for the next generation."
Outside of entertainment, Pamela recently founded her own hair business, Honey Comb Hair. Since it launched in early May, the company has taken off in a huge way and positioned Pamela as a young, savvy female entrepreneur on the rise. Previously, she had a hair business when she was in grade 9 right through to university. That particular chapter came to an end when she started working and her MCing schedule started picking up. However, she promised herself she would one day revisit her dream of owning a salon. 
"I saved all the money I made from Massive Music and when the show ended, I took a leap of faith and invested my savings into the hair business. The business is barely 2 months old and it is growing tremendously! Knowing that I am responsible for the livelihood of families through the staff that I employ is quite daunting but equally rewarding."
"I am stepping into a completely new realm where my talent is not the service I am offering, I am selling an actual product that I have to constantly market and find new ways to develop. I am learning, growing and constantly asking myself, 'What's next?'"